The sidebar is getting all sentimental.

sleeping, cooking, visiting my oldest friends, gawking up at my 13 year old brother (who's now 5'9"!) and playing with a ferocious kitten: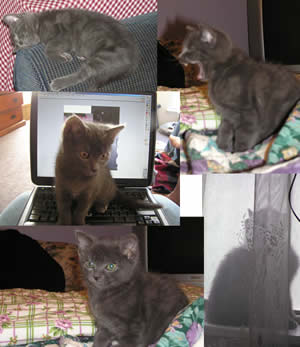 This is the life!
I even got to ring in the new year with John and the boys.
I passed all my classes, which didn't seem so amazing or surprising in August, but you don't get that Ivy League pedigree without working really hard for it. Just what I needed, as I've always just relied on my brains and never developed good study skills. Great to get some perspective on what was a veritable whirlwind. It was stressful as any other major life change I've been through, but finally I know it leads me to something better. As one friend put it, to the destiny she always knew was in me.
I look back at the people who desserted me when I was at my lowest and hope they'll be met with more compassion when they lose their friends, job, health and very nearly their homes in a few months time.

[Index] [archives] [bio]
[Wish List]