After gambling, quickie weddings and legal prostitution, the thing Vegas is best known for is neon, glitz and over-the-top, more-is-more, nouveau-rich uber-glamour.
The Luxor's pyramid. Jennifer and I could see the light that comes out of its apex before we even crossed the state line. She said she'd recently heard or read it's visible from space. I don't doubt that.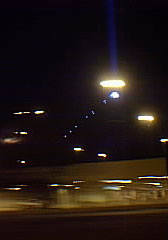 The Excalibur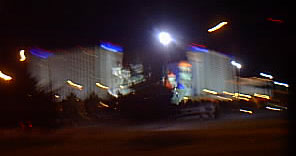 The hourly Carnival/Mardis Gras show at the Rio...the glitz comes indoors.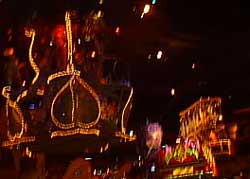 The roller coaster atop the Stratosphere, as seen from the outside observation deck, just below it.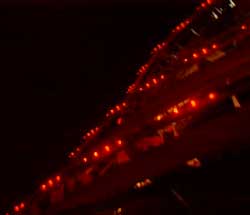 What struck me from the first visit to Vegas I remember was that even the 7-11 shimmers in the night.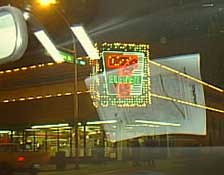 In contrast, the residential neighborhoods are conspicuous by their relative darkness.